New DVD's at Walsh Library - please request DVD's at the Circulation Desk
Fruitvale Station
Call Number: VC # 3348 (circulation desk)
Filmmaker Ryan Coogler makes his feature directorial debut with this drama centered on the tragic shooting of Oscar Grant (Michael B. Jordan), a vibrant 22-year-old Bay Area father who was senselessly gunned down by BART officers on New Year's Day in 2009, and whose murder sent shockwaves through the nation after being captured on camera by his fellow passengers.
In her footsteps: the story of Kateri Tekakwitha
Call Number: vc #3217 Circulation desk
Publication Date: 2013
For 350 years, a young Christian Mohawk woman has been interceding for and inspiring natives and non-natives around the world. On October 21, 2012, Kateri Tekakwitha became the first Native North American woman to be recognized as a Saint. This moving documentary takes us on a journey from northern New York State to Montreal and Kahnawake; from Washington State to New Mexico, as we follow St. Kateri's incredible journey of deep faith, heroic sacrifice and love of Christ.
Shamans of Siquijor: the healers
Call Number: Ask at circulation desk
Publication Date: 2004
Over three hundred miles south of the Philippine capital of Manila lies the tropical island of Siquijor, famous for its traditional healers, sorcerers, and witches. "Shamans of Siquijor" follows three healers to learn about their practices and beliefs. With guidance from the supernatural world, healers cure illnesses using medicinal herbs, incantations, a magical prayer wheel, and other means. Is folk healing still valuable for the social and spiritual life of the community or just a dying relic of old traditions? The documentary is an introduction to this healing culture. It is useful as a teaching tool when viewed as a companion piece to existing academic texts by anthropologists, which present in-depth analyses of healing and sorcery practices in the Philippines.

Greedy lying bastards
Call Number: VC# 3322 (circulation desk)
Publication Date: 2013
"Investigates the reason behind stalled efforts to tackle climate change despite consensus in the scientific community that it is not only a reality but also a growing problem placing us on the brink of disaster. The film details the people and organizations casting doubt on climate science and claims that greenhouse gases are not affected by human behavior. From the Koch Brothers to ExxonMobil, to oil industry front groups, to prominent politicians and justices"
Shift change
Call Number: VC 3312 (circulation desk)
Publication Date: 2013
Examines business cooperatives in Spain and the United States, and includes observations by worker-owners on how their cooperatives are structured, their effect upon the community, and the lessons they have learned.

Tapped
Call Number: VC 3323 (circulation desk)
Publication Date: 2010
Is access to clean drinking water a basic human right, or a commodity that should be bought and sold like any other article of commerce? Stephanie Soechtig exams the big business of bottled water. Viewers get a behind-the-scenes look into the unregulated and unseen world of an industry that aims to privatize and sell back the one resource that ought never to become a commodity: our water. Here is a powerful portrait of the lives affected by the bottled water industry.
Tough guise 2 : violence, manhood & American culture
Call Number: VC #3311 Circulation Desk
Publication Date: 2013
In this highly anticipated update of the influential and widely acclaimed Tough Guise, pioneering anti-violence educator and cultural theorist Jackson Katz argues that the ongoing epidemic of men's violence in America is rooted in our inability as a society to move beyond outmoded ideals of manhood. In a sweeping analysis that cuts across racial, ethnic, and class lines, Katz examines mass shootings, day-to-day gun violence, violence against women, bullying, gay-bashing, and American militarism against the backdrop of a culture that has normalized violent and regressive forms of masculinity in the face of challenges to traditional male power and authority. Along the way, the film provides a stunning look at the violent, sexist, and homophobic messages boys and young men routinely receive from virtually every corner of the culture, from television, movies, video games, and advertising to pornography, the sports culture, and US political culture.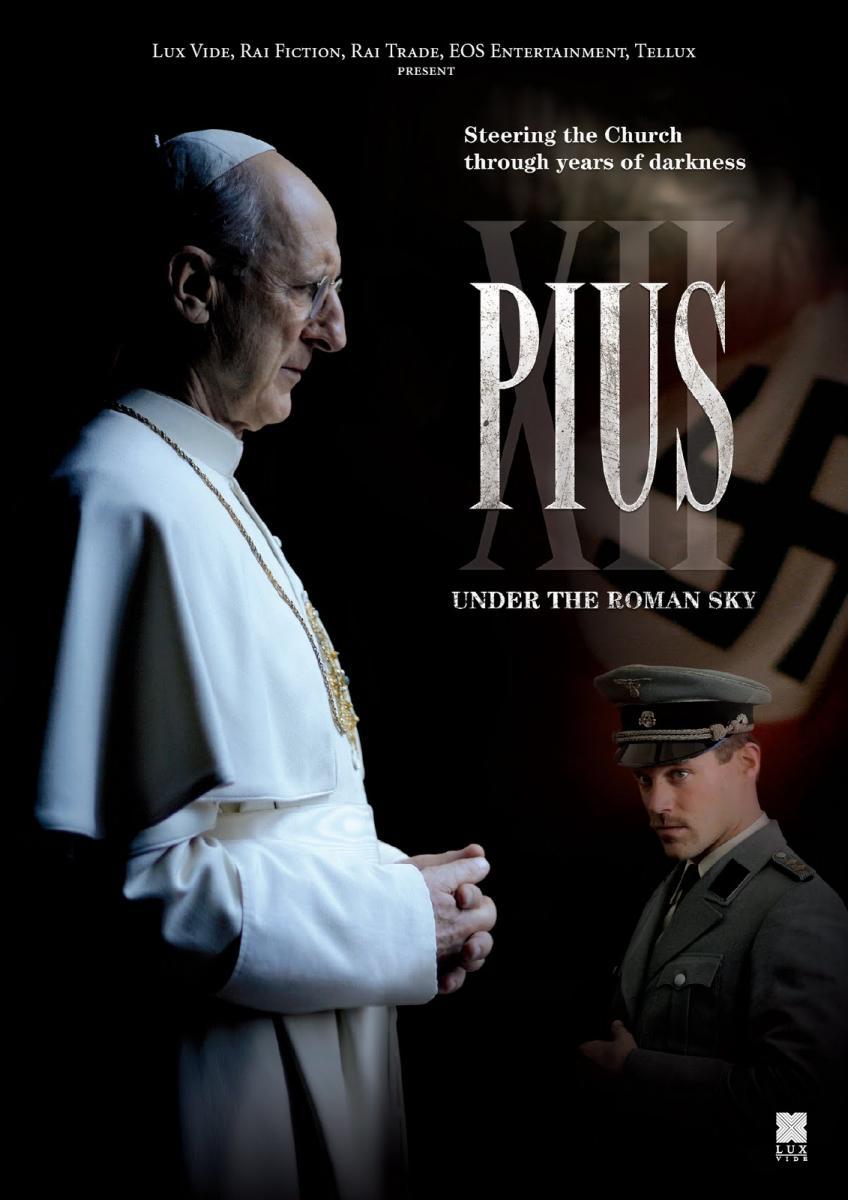 Pius XII : under the Roman sky
Call Number: vc# 3221 (circulation desk)
Publication Date: 2013
Based on Vatican documents and personal testimonies used for the beatification of Pope Pius XII, this epic film stars acclaimed actor James Cromwell in a powerful movie about the great, often hidden struggle waged by the Pope and many others with him to save the Jews from the Nazis during WWII. Into the cold
Call Number: VC# 3320 (Circulation desk)
Publication Date: 2011
The film follows environmental advocate, photographer and polar traveler Sebastian Copeland through his intensive training before embarking on the two-month, 400+ mile trip on foot across the frozen ice cap with his partner Keith Heger. From personal reflections to last minute preparations, the story shifts when the two men are dropped onto the ice, faced with temperatures in excess of -50F degrees, alone for milions of square miles, and armed only with their courage and determination."

PlanEat
Call Number: VC 3321 (Circulation desk)
Publication Date: 2012
Against a backdrop of colorful and delicious food grown by organic farmers and prepared in the kitchens of world-famous chefs, Planeat, for the first time, brings together the ground-breaking studies of three prominent scientists. The film inspires viewers to make the right food choices - choices that can dramatically reduce the risk of heart disease and cancer, protect the environment, and make the planet sustainable while celebrating the joys of food.
Tales of the waria
Publication Date: 2011
This film follows a community of transgender women in Indonesia, the world's largest Muslim country, as they search for romance and intimacy. Uncover a world that not only defies our expectations of gender and Islam, but also reveals our endless capacity as human beings to search for love -- whatever the consequences.